UH Ahuja Medical Center Expansion Project
University Hospitals is currently developing a $236 million Phase 2 building project at UH Ahuja Medical Center, which will expand services to meet the growing needs of the community. The project is scheduled to be completed in the summer of 2023.
The 216,000 sq. ft., three-story hospital pavilion addition and the 78,000 sq. ft.
UH Drusinsky Sports Medicine Institute will expand the medical center's footprint by more than 68 percent. UH Ahuja Phase 2 paves the way for a number of new health and wellness initiatives including:
Breast Health
Emergency & Short-Stay Observation
Imaging and Radiology
Men's Health
Sports Medicine
Women & Newborn
The new UH Drusinsky Sports Medicine Institute will offer athletes of all ages a one-stop shop for comprehensive orthopedic services including performance training, on-site surgical services, physical and occupational therapy, and more.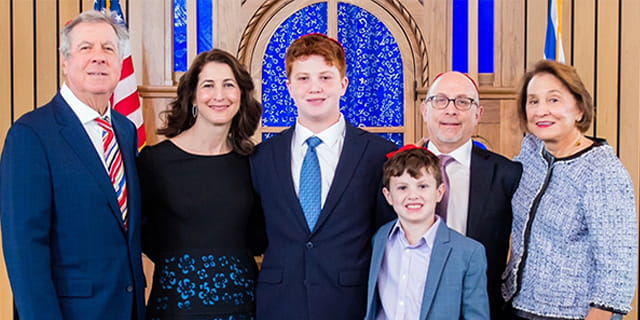 Jessica Goldstein, MD, FACEP, Chief Medical Officer, UH Ahuja Medical Center and her family made a gift to support Emergency Department conference room at UH Ahuja Medical Center.
Comprehensive Care Services 
Center for Emergency Medicine
Potash Women & Newborn Center
Watch the expansion at UH Ahuja Medical Center take shape in this recent time-lapse video.
Make a Gift
Join the Because of You campaign today.
Make a gift online to one of the core campaign impact areas.