UH Shares Virtual Tour of Expansion at UH Ahuja Medical Center
Step Inside Ahuja Phase 2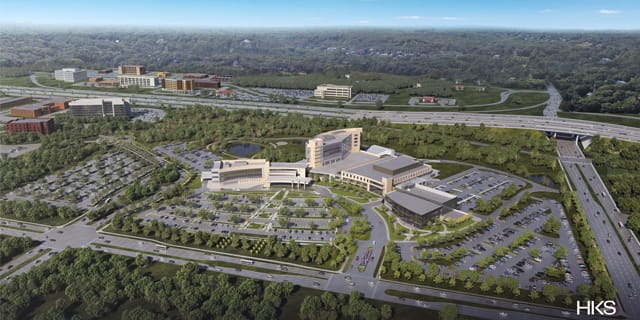 In March 2021, UH Ahuja Medical Center celebrates its 10-year anniversary. Since opening in 2011, UH Ahuja has embraced innovation and strived for excellence. A model of modern health care, this flagship facility has redefined what it means to be a community hospital. In doing so, it has helped transform the health and vitality of UH patients and families as well as the surrounding communities.
To best serve the evolving needs of area residents, UH Ahuja must also adapt. The Ahuja Phase 2 expansion will introduce advanced comprehensive care programs in women and significantly expand outpatient services on the UH Ahuja Medical Center Campus.
UH is excited to share a virtual tour of this new facility. Viewers can take a virtual, 3D tour of all the new facility has to offer, including the Steve and Loree Potash Women & Newborn Center, the Drusinsky Family Sports Medicine Complex, the Cutler Center for Men, and more.
Thank you to all our community supporters who are helping to make this project possible, including Grace and Michael Drusinsky, Sally and Sandy Cutler and Loree and Steve Potash.
Ahuja Phase 2 unites the expert care and quality services our patients need with the advanced, patient-first experience they deserve.