COVID-19 Mobile Unit Brings Testing to Northeast Ohio Communities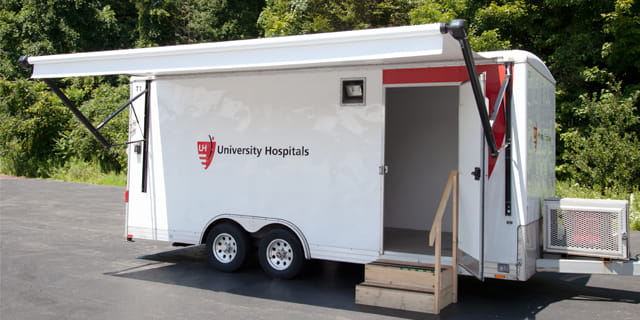 COVID-19 has hit underserved communities across Northeast Ohio especially hard and getting tested can be difficult. Brian Rothstein, MD, CMO, UH Ventures, Assistant Professor of Pediatric Neurosurgery, UH Rainbow Babies & Children's Hospital and the UH EMS Training & Disaster Preparedness Institute recognized the need for more accessible COVID-19 testing and worked to develop the state's first COVID-19 Mobile Testing Unit.
After two pilot runs in Bedford Heights and Euclid last fall, the mobile testing unit now sees patients at least twice a month in various Cleveland neighborhoods and the surrounding area. There are walk-up and drive-thru options and test results are back within 24-48 hours.
Local mayor's offices, churches and other community partners have been instrumental in the success of the mobile testing unit, helping to identify locations and get the word out to the community.
"We have tried to focus our testing on areas with the greatest need, as defined by neighborhoods with low testing rates, and high social vulnerability," explained Dr. Rothstein. "We've been able to test a lot of people who may not have been tested otherwise."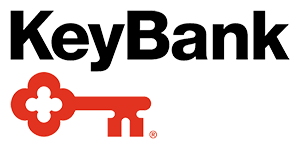 The mobile testing unit, which is supported by a grant from the KeyBank Foundation, is run by teams from the EMS Institute. It is equipped to do 200 tests per event. Dr. Rothstein estimates they see on average 75-100 people during each event.
In addition to testing, community members receive educational materials about COVID-19, details about vaccine distribution and even instructions on how to participate in COVID-19 clinical trials. Dr. Rothstein said they are exploring the possibility of using the mobile testing unit to deliver COVID-19 vaccines at some point this year as well as flu shots.
"We've gotten very positive feedback. The COVID-19 Mobile Unit demonstrates that UH is committed to everyone who lives in our community, and we are here to help in any way that we can."
Stay up-to-date on the latest information regarding testing locations and vaccine information at University Hospitals.
University Hospitals is grateful to all individuals and organizations willing to help our caregivers, patients and community during the COVID-19 crisis. Community response and caregiver support funds have been established to support UH's extensive patient care, medical supplies, research and education needs.