Volunteer Leadership Campaign
Diamond Advisory Group
Thank you for all you do on behalf of University Hospitals. Your sustained commitment, expertise and passion for UH is vital to our success as we continue to serve our community. And your continued support of our annual Volunteer Leadership Campaign will show that those closest to UH believe strongly in its mission and long-term success.
2020 Funding Initiatives
This year the Diamond Advisory Group's annual leadership appeal is supporting one of UH's top priorities: innovative research to advance brain health.
As you can see in the video, UH is deploying a multi-faceted approach to brain health through premier clinical care coupled with a robust effort to develop novel therapies to treat neurodegenerative diseases. A national leader in therapeutic development is UH's own Andrew A. Pieper, MD, PhD.
Dr. Pieper is actively developing novel medicines to treat Alzheimer's disease, Parkinson's disease, traumatic brain injury, multiple sclerosis, ALS and stroke. In particular, Dr. Pieper is working on developing seven new medicines to protect the brain. With the help of the Diamond Advisory Group, Dr. Pieper will continue to develop these needed therapeutic treatments and we look forward to in-person tours of Dr. Pieper's lab for you and your clients in 2021.
Also be on the lookout for an exclusive invitation to see Dr. Pieper present at the second annual UH Research and Innovation Day, to be held virtually on October 29, 2020 and see him participate on a panel of UH brain health experts on October 30, 2020. More information to come.
Make a Gift to the 2020 Leadership Appeal
2019 Summary
All gifts to the Council's Leadership Fund in 2019 were directed to support the UH Seidman Cancer Center which offers the most advanced technology that is currently available at only a few select cancer hospitals in the country and across the globe.
We are pleased to report that in response to the 2019 Leadership Appeal, members of the Diamond Advisory Group personally contributed over $250,000 to support various programs and departments at UH.
Nearly $15,000 was designated to support our priority area for the UH Seidman Cancer Center under the leadership of Theodoros N. Teknos, MD, President and Scientific Director.
Thank you for your continued generosity.
Meet Dr. Andrew A. Pieper, MD, PhD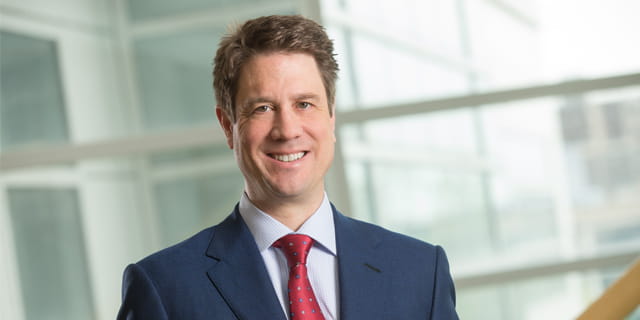 Andrew A. Pieper, MD, PhD
Andrew A. Pieper, MD, PhD, joined the Harrington Discovery Institute at University Hospitals in 2018 as the Director of the Neurotherapeutics Center and a Harrington Investigator. He has dedicated his career to clinical care and studying the mechanisms of neurodegenerative and neuropsychiatric disease with the goal of developing new treatments for patients.
Recently, his lab identified a new class of neuroprotective molecules that protect nerve cells from dying by boosting their ability to generate energy. This class of molecules has shown efficacy of these pharmacologic agents in multiple models of neurodegeneration, including Alzheimer's disease, Parkinson's disease, traumatic brain injury, and stroke.