UH Caregivers Recognized by Crain's Cleveland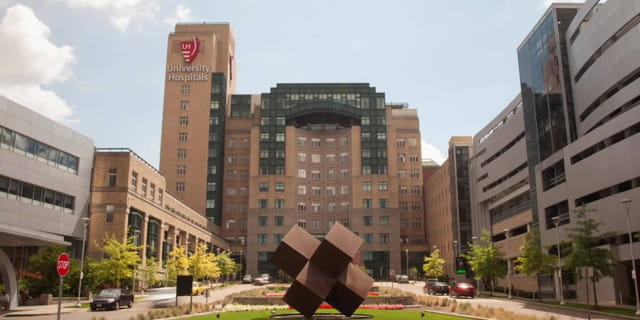 Hospital systems across Northeast Ohio were pushed to their limits during the COVID-19 pandemic. But, time and again, we were reminded of the resiliency and innovation of our University Hospitals caregivers. Many of them were recently recognized as part of Crain's Cleveland Business' 2021 Notables in Health Care. Crain's broke the winners down into three categories: administration, patient care, and research and innovation.
Winners were nominated and selected after a review by the Crain's editors. The program recognizes individuals and teams making an impact in patient care, the community and health care sector. Congratulations to all our outstanding teams and caregivers on this incredible honor.
Administration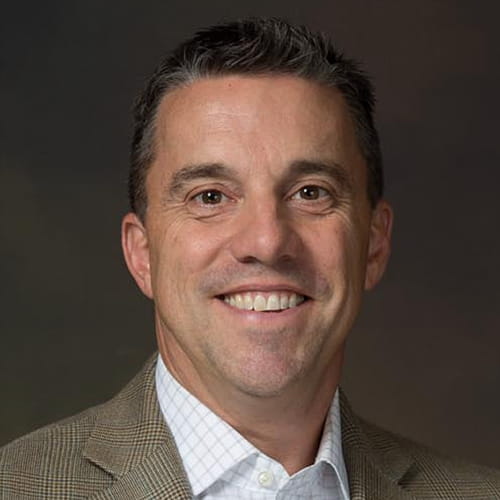 Sean Cannone, DO, Director, Post-Acute Care and Home Care, University Hospitals; medical director for the Wolstein Center mass COVID-19 vaccination site - Through cross collaboration with multiple UH colleagues, Dr. Cannone guided the rapid implementation of the UH Congregate Living Intercept Team. This team provided COVID-19 outbreak pre-planning and management support for long-term care facilities, assisted living facilities, independent/senior living communities, urban housing, correctional facilities and group homes.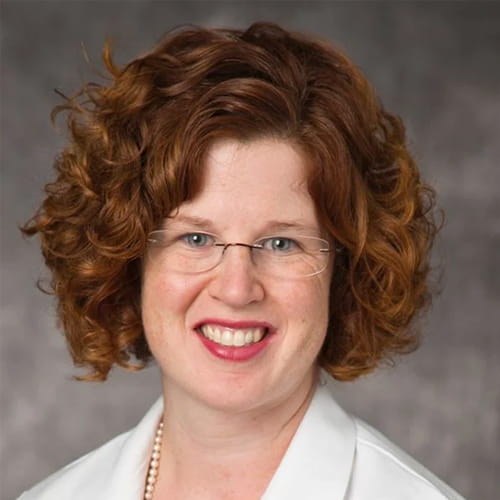 Robyn Strosaker, MD, FAAP, Chief Operating Officer, University Hospitals Cleveland Medical Center; physician, Division of General Pediatrics and Adolescent Medicine, UH Rainbow Babies & Children's Hospital - December 23, 2020, marked an important day in UH's pandemic response, as that was the day we administered the first COVID-19 vaccines to caregivers across the system. While this effort was made possible through the dedicated work of numerous UH staff members, Dr. Robyn Strosaker led the team through a miraculous feat of readying the system to accomplish this endeavor.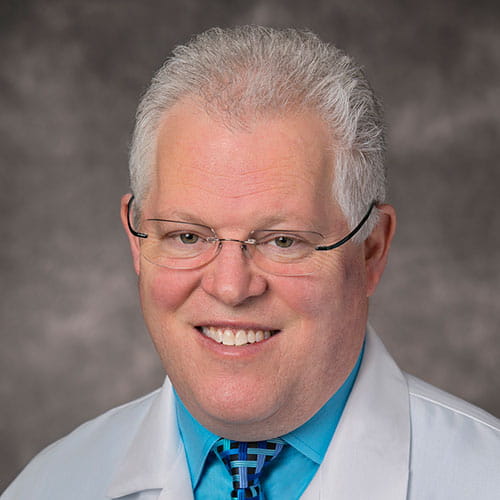 Team: Cleveland Clinic and UH Transplant Centers
Kenneth Chavin, MD, PhD, Director, Transplant Institute; Division Chief, Transplant and Hepatobiliary Surgery, UH Cleveland Medical Center; James A. Schulak, MD Endowed Director of the UH Transplant Institute - Dr. Chavin was nominated for collaborating with his counterparts at the Cleveland Clinic to work as one and save as many lives as possible during the pandemic. The transplants teams responded quickly to find a way to test and screen all potential donors for COVID- 19 in a timely way.
Patient Care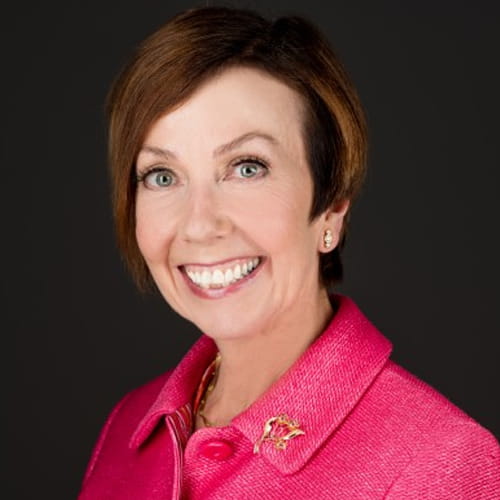 Team: UH Connor Integrative Health Network
Led by Francoise Adan, MD, UH Chief Whole Health & Well-being Officer; Medical Director, UH Connor Integrative Health Network; Christopher M. and Sara H. Connor Chair in Integrative Health. In a rapid, innovative response to the COVID-19 pandemic and the added demands and stress on employees across the entire UH health system, the UH Connor Integrative Health Network team developed the UH4YOU program designed to provide compassionate support and practical solutions for all 28,000 UH caregivers during this challenging time and beyond.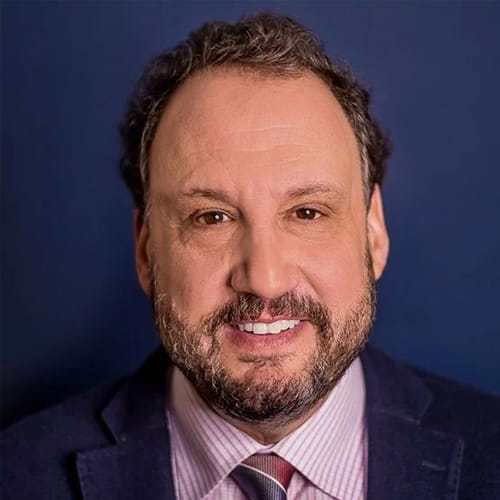 Richard Grossberg, MD, Director, UH Rainbow Center for Comprehensive Care - In addition to his work at University Hospitals, Dr. Grossberg was recognized for his work as the Medical Director at Hattie Larlham Center for Children with Disabilities.
Research and Innovation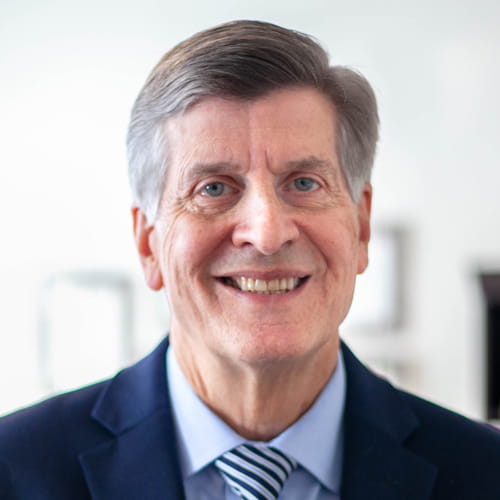 Robert Salata, MD, FACP, FIDSA
Chair, Department of Medicine; Program Director, UH Roe Green Center for Travel Medicine & Global Health; STERIS Chair of Excellence in Medicine - Because of Dr. Salata's renowned status in the industry as a top infectious disease expert, when the pandemic broke out, numerous industry colleagues reached out to enlist his and UH's support in launching COVID-19 research. Most notably, Dr. Salata was the principal investigator for the Pfizer/BioNTech global vaccine study of BNT162b2, against COVID-19, where UH became the first health system in Northeast Ohio to announce participation in this study.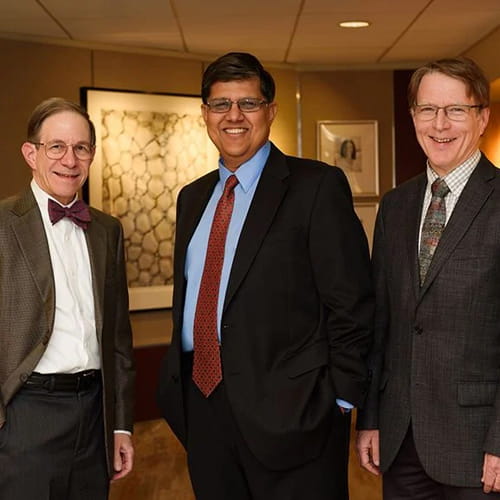 Team of Sanford D. Markowitz, MD, PhD, Oncologist, UH Seidman Cancer Center; Amitabh Chak, MD, Brenda and Marshall B. Brown Master Clinician in Innovation and Discovery, UH Digestive Health Institute; and Joseph E. Willis, MD, Pathology Vice- Chair for Translational Research, UH Diagnostic Institute. This team invented EsoCheck™ and EsoGuard™, a novel device and a DNA test, respectively, for the identification of Barrett's Esophagus (BE). Esophageal cancers have increased more than fivefold in recent years and are highly lethal, with a five-year survival rate of less than 20 percent.