$1 Million Award Establishes UH Portage Breast Health Center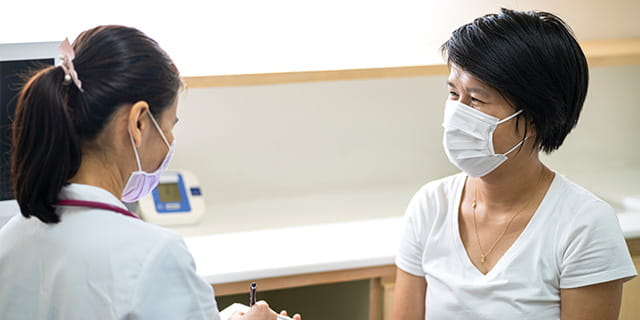 Wherever you live – the city, the country or the suburbs — you deserve easy access to top-notch care. University Hospitals Portage Medical Center is committed to delivering the highest quality care, close to home and is celebrating a recently announced $1 million award to establish a new Breast Health Center. With the support of 13th District Congressman Tim Ryan, the project received funds from the $1.5 trillion federal spending package signed by President Biden in March.
"We look forward to establishing the UH Portage Breast Health Center to provide specialized care to our patients," said Bill Benoit, MOT, MBA, FACHE, Chief Operating Officer, UH South Market.
Great advancements have been made in breast cancer care, yet it remains the second-leading cause of death among women in the U.S. Though less common, men can also be diagnosed with the devastating disease. For all patients, a breast cancer diagnosis is often the start of an arduous journey. A key part of a successful treatment plan is an easily accessible, medical support system defined by the latest technology, equipment and therapeutics.
"The addition of state-of-the-art radiology, mammography, ultrasound and operating equipment allows us to provide well-rounded care plans for our patients," added Benoit. "It will also help them feel comfortable coming to one location close to home, rather than having to leave the county, for all of their needs during what can be a very stressful time."
Receiving Care Close to Home
The new center has also received the support of the local community. Jim and Judy Fleming of Hudson recently donated $187,000 to purchase a stereotactic machine that performs extremely precise biopsies. Jim is a breast cancer survivor and volunteered at UH for 15 years, while Judy is a retired UH nurse.
Support of health care for all is somewhat of a tradition in Portage County -- for years, members of the close-knit community have donated to the Lyman Mammography Fund, which provides mammograms to those who could not otherwise afford the critical testing.
For residents in Portage and surrounding communities, the new UH Portage Breast Health Center will be a comprehensive health care provider, close to home, helping patients physically and emotionally every step of the way.
Help ensure quality breast health services and cancer treatment in Portage County with a gift today! Additional funding is needed for the UH Portage Breast Health Center and contributions to the Lyman Mammography Fund are always welcome.