Celebrating Tom Zenty's Transformational Leadership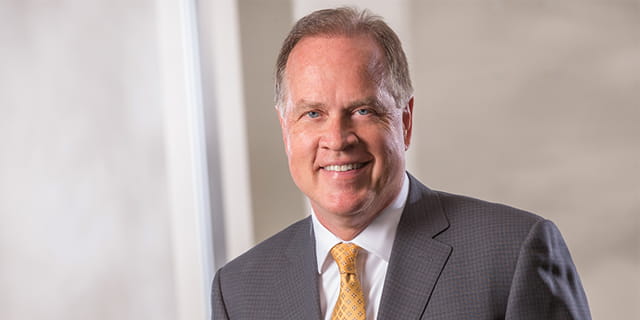 During the formative years of his career, mentoring experiences helped UH CEO Tom Zenty develop his vision for a strategic, compassionate health care platform. Those experiences proved to be of great benefit, not just to Tom, but to UH, which under his leadership expanded, excelled and exceeded all expectations.
In recognition of Tom Zenty's long and distinguished tenure, UH is establishing the Thomas F. Zenty III Fellowship in Transformational Leadership. Designed for those who are tracking toward the highest leadership roles, UH will identify employee candidates whose skills and proven track record match with the priorities of the institution, and who demonstrate the capability to give back.
Once established, the Zenty Fellowship in Transformational Leadership will:
Engage pre-eminent experts and thought leaders from health care, leadership and other industries, including UH Board members and top UH leaders, to work with fellows and provide mentorship and ongoing career guidance and support.
Provide the opportunity to attend professional development programs in health care administration at leading academic institutions that best align with their career goals and UH's priorities for leadership growth.
Actively engage fellows in customized leadership and learning experiences.
Establish and sustain a network of Zenty Fellowship alumni who remain engaged with UH through periodic events, give back to future fellows as mentors and career guides, and enhance UH's leadership programming by serving as speakers, hosting workshops and more.
"Our goal is to ensure that Tom's significant contributions are forever honored and that all future senior leaders will uphold the same commitment to excellence," said Monte Ahuja, Former Chair of the UH Board of Directors.
Joining Monte in leading this initiative are Cliff Megerian, MD, President, University Hospitals, current UH Board Chair Art Anton, and former board leaders Shelly Adelman and Kenn Ricci.
Help us celebrate Tom's extraordinary career by supporting the Thomas F. Zenty III Fellowship in Transformational Leadership.