Gift Supports Survivors of Sexual Assault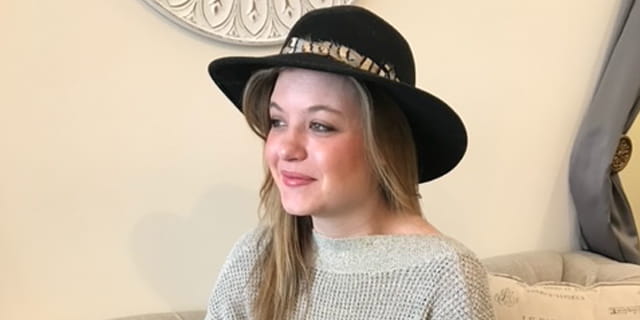 Howard's voice fills with emotion when describing his late daughter, Blair. "She was kind, caring and didn't have a mean bone in her body."
Blair passed away in September 2020 at the age of 32. To honor her memory, Howard Dickey-White, MD, Medical Director, UH Center for Patient Flow Management; AP, UH Center for Emergency Medicine, and his wife Linda established the Blair Dickey-White Sexual Assault Survivor Program and the Blair Dickey-White Endowed Director of the Sexual Assault Survivor Program.
When she was just 17 years old, Blair was drugged and sexually assaulted − a trauma her parents didn't learn about until years later. "Unfortunately, her kindness and caring extended to her shielding us from what had happened," Linda said. "She tried to be strong to protect us from the pain she endured."
"She struggled to find the long-term help she needed to cope with what had happened," explained Dr. Dickey-White. "That's why Linda and I made this gift – to honor Blair and her vision to create true comprehensive care for survivors." Linda added, "We want the victims to know that they don't have to be the strong ones. They don't have to carry the burden alone."
"Blair helped fundraise for local organizations like the Cleveland Rape Crisis Center and was passionate about helping survivors of sexual assault on their journey to healing and recovery," said Stephanie Gaines, MD, UH Center for Emergency Medicine, and the inaugural Blair Dickey-White Endowed Director. "Survivors often deal with so much trauma in both the short-term and the long-term. This gift will really make a difference in our community."
Expanding Essential Support
Currently, the Blair Dickey-White Sexual Assault Survivor Program provides forensic nursing care 24-hours a day, seven days a week to adult victims of domestic and sexual assault in addition to offering the only hospital-based forensic patient advocate in Cuyahoga County. Dr. Gaines would like to expand these services, creating a network of nursing champions that would be located across UH regional medical centers. Her ultimate goal is to create a more extensive follow-up care program for patients once they leave the emergency room.
"Ideally, I would like to establish a clinic where patients can come back and have their needs assessed," shared Dr. Gaines. "They would also be able to get additional support services and have access to longer term care."
"I'd like to see this become a model program for other cities and regions," said Dr. Dickey-White. "I have 100 percent confidence in Dr. Gaines and the others in the department that our gift will be used to make a significant impact on people who are in a very tough situation."
A Personal Connection
"I knew Blair, so this gift means a lot to me personally," Dr. Gaines recalls. She first met Dr. Dickey-White when she was a medical student during an emergency room rotation in Youngstown. He was also one of her instructors while she was at Northeast Ohio Medical University (NEOMED).
"Dr. Dickey-White was someone I looked up to and aspired to be like," explained Dr. Gaines. "I have had the honor of working closely with him over the years and have gotten to know his family. They are so incredibly generous, yet humble. I want to create a meaningful program that will not only create a lasting effect, but will also be in alignment with what Blair would have wanted."
"We believe in the UH mission and the people involved," said Dr. Dickey-White. "With God's grace, our daughter's name and memory will live on forever and always be connected to this vital effort to help women and families."