Sponsor Spotlight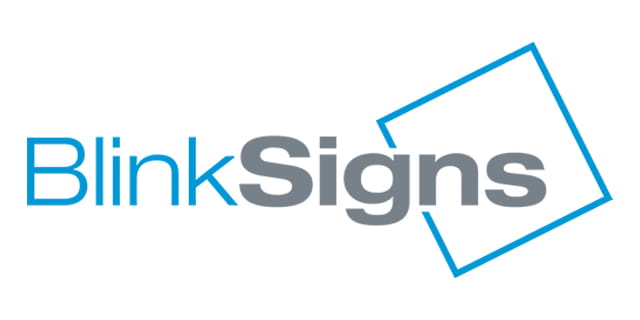 Prior to April 2020, Blink Signs, a female, minority-owned company based in Cleveland, was busy designing, manufacturing and installing interior and exterior signs throughout the United States. Their creations can be seen on and in structures locally and throughout the country, on buildings from local pizza shops to national hotel chains.
When COVID-19 abruptly halted daily production, they pivoted and improvised. According to Darlene Zwolinski, Director of Business Development, "We had usable materials at our disposal, and a great need to do something to help the community." Their creative solution: using acrylic material they had in stock, they built hundreds of medical intubation boxes and delivered them to hospitals throughout the area, including University Hospitals.
The acrylic boxes, placed over the head and shoulders of Covid-19 patients as they are intubated, act as a protective shield between the patient and medical provider, reducing the health care provider's exposure. The unique donation came at a time of great uncertainty about the virus, and alleviated the increased stress levels for countless healthcare workers.
And that was just the beginning: in July 2020, Blink Signs became a sponsor of the annual UH Rainbow Golf Classic and provided all the event signage and banners. More recently, they have pledged their support of UH Seidman Cancer Center's bi-annual fundraiser, Five Star Sensation and its new Bite Back Campaign. They not only donate their expertise to build a user-friendly website where donors buy gift certificates to an array of participating area restaurants, but are overseeing the gift card production and coordinating mailing of the cards to hundreds of event participants.
Darlene summed up Blink Signs' benevolent philosophy: "As a company, we believe in supporting each other and this community. When COVID hit, we wanted to be part of the solution." And, she added, "For me personally, I was eager to support UH Rainbow Babies & Children's Hospital. They saved my cousin's life 25 years ago, so I know of the great work being done there. If there is an opportunity to help UH, we will be at the front of the line."