UH Rainbow Helped Gwen Recover from Stroke Prior to Birth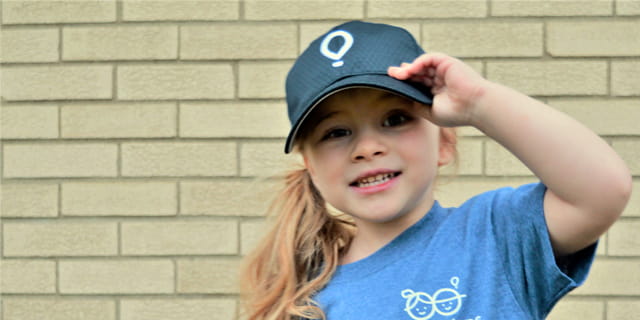 Gwen Ciccozzi seemed like a healthy newborn. But when she reached three months old, her parents, Jon and Rebecca, noticed that their little girl was favoring her left hand and side. At her six-month checkup, Brian Postma, MD, primary care pediatrician at UH Rainbow Babies & Children's, found that Gwen's entire right side was weaker than her left. He recommended rehabilitation therapy and also referred Gwen to a pediatric neurologist, who ordered an MRI.
The MRI results stunned Gwen's family, revealing a large, significant stroke that probably happened mid-pregnancy with no known cause. The stroke affected parts of Gwen's brain responsible for motor skills, language and vision.
"We went to UH Rainbow Pediatric Rehab for the first time when Gwen was just six months old. Little did we know that over the next two-and-a-half years the amazing staff would become family. They have watched my daughter grow and have helped her reach milestones we didn't even know were obtainable," said Rebecca.
Today, Gwen is active, energetic and loves riding the school bus. She continues to make improvements in all areas of her development, including speech. "I love that I can have a conversation with her," said Rebecca. "She can walk, jump and run – things that were questionable with her initial diagnosis. She strives for independence but isn't afraid to ask for help if she needs it.
"I don't know where Gwen would be without the care she received from Rainbow Pediatric Rehab," said Rebecca. "They gave us indescribable hope, and I know Gwen is doing well today because of them."